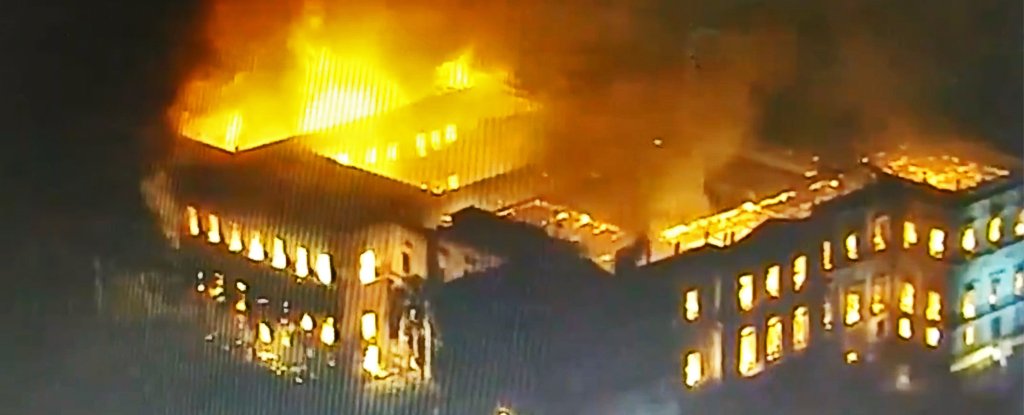 Mother, these centenary walls have fallen,
Mother, these blackened stones have burnt,
Once white full of pride, standing tall,
Great knowledge contained, now lost to all,
What a waste these fools let happen.

Mother, we have lost everything,
We gave it our best and still lost,
We burnt the trees, we burnt the planet,
Let life dwindle, everything gone to waste,
The skies burn bright tonight.

Such a waste, such a loss, everything no one knew,
No more old scrolls to be kept safe,
No more dust from pages centuries old,
You've spoken enough, no one to hear you tomorrow,
You're not on a screen, one could hardly believe.
https://www.nationalgeographic.com/science/2018/09/news-museu-nacional-fire-rio-de-janeiro-natural-history/